About
On a planet divided by conflict, a new force arises.
Zecha Tactics is a blend of Mecha tactics, story driven RPG, and mercenary outfit management.
Fast-paced turn based tactical combat
Expansive single player campaign – explore the world map aboard your mecha carrier, chat with your crew, discover lost technologies, brawl in the arenas, ally with different factions, and uncover the conspiracy threatening Aldsan-Od
Convince your enemies to join your cause, and project your fighting power to control new territories
Upgrade and customize your mecha, carrier, and home base
Change the course of the world – every choice matters
Currently in early development, coming to PC
Follow along on the development journey by signing up for our newsletter
Mecha designs by Shinya Mizuno ミズノシンヤ (@miraityuuou)
A Bit Egg Inc game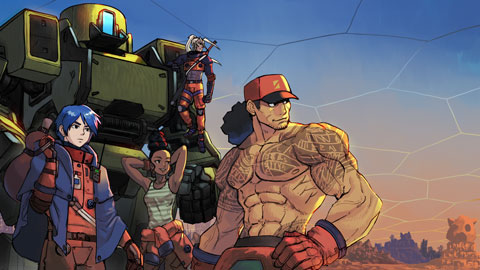 The Story Begins

On the distant planet of Aldsan-Od, generations of terraformers toil under the immortal overlord Gurgalal. Uniquely adapted to the harsh conditions via the wonders of genetic engineering, they scrape out a meagre existence.

When a new opportunity arrives from the Galactic Federation, the existing order quickly becomes twisted beyond repair. New factions with long dormant ambitions arise from the chaos, fighting to seize control.

Now, with your crew of mercenaries, create a force to be reckoned with!

Make powerful allies, crush your enemies, and help determine the fate of this strange world.
Media
Sign up for the Zecha Tactics newsletter